Here's a video on How to Withdraw PayPal Money to Nigeria Bank Account
I created a short video as an example of how you can do this, I withdrew a PayPal of $750 to my Nigeria bank account and PayPal charges a transfer fee of $5.
Even if you still don't have the verify PayPal account you can have it set up using the same method I've shared in my report (ebook).
Click here to learn How Open a Verified PayPal Account that can Send and Receive Money👇👇👇
Click here If want me to Help you withdraw👇👇👇
How to withdraw money from PayPal to Nigeria bank account in 2020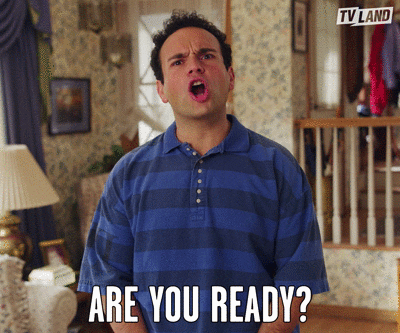 Step 1: Get a Uba Naria or Dollar Prepaid Card
Get to any uba bank around you and as them for a naira or dollar prepaid card, you don't need to open an account with them for this
Step 2: Activate your Uba Naria or Dollar Prepaid Card
Activate your uba prepaid card is a very simple process
Step 3: Link your Uba Naria or Dollar Prepaid Card
Enter your card details in your PayPal account to link your Uba Card. make sure the is a minimum of 10 in your card, PayPal will deduct a little amount from the card and later pay it back to verify your account. Then enter a paypal code you will receive in your statement or SMS to complete the verification of your account
Step 3: Withdraw your paypal fund to your Naria or Dollar Prepaid Card
withdraw money from Paypal to Nigeria bank account in 2020, the only way to receive money from your PayPal account is to first learn how to open a PayPal account that receives money in Nigeria then learns how to link a Nigerian bank account to a PayPal account which is your Uba Card then you will withdraw to your card and then to your Bank
I know how frustrating it can be when you have funds in your PayPal account but don't know how to withdraw PayPal money to Nigeria's bank account.
Coming from someone who's totally making money online in Nigeria, I know how frustrating it can be not to be able to this.
Years back, I had to pay over N400,000 to my cousin in the US as a tax payment for using his PayPal to receive my payment online.
PayPal is basically the backbone of every online business because it's the most preferred method.
This is good news because you'll be able to do following successfully in Nigeria:
I equally received payment via wire transfer but your income must have reached over a thousand dollars before this method could work for a few of your online business.
How to Withdraw PayPal Money to Nigeria Bank Account?
I have a colleague in a certain bank in Nigeria who shared this wonderful information with me on how to withdraw PayPal money to Nigeria bank account.
This bank is the only bank PayPal is currently partnering within the whole of Nigeria at the moment. Can't say about tomorrow though.
This is amazing because the same PayPal for some reason has backlisted Nigerians from receiving funds with PayPal in Nigeria.
So, basically with this method, I've been able to withdraw my PayPal funds directly to my Nigeria bank account without the help of a third party exchanger.
Here's a screenshot of my recent withdrawal!
There was a time you can use Payoneer to do this but not anymore, I know some people equally use virtual cards for this. But I just don't totally trust those stuff except from a trusted merchant.
Using virtual cards is still a third party. This is because you'll still need to move the money from your virtual account to your Nigeria account.
And for you to do this, it's going to be on their terms and their own exchange rate. Because it's their business and they are in to make money too.
But how would you feel being able to withdraw your PayPal money to your Nigeria bank account and you receive your alert immediately in naira.
I'm not talking about domiciliary accounts here AKA (Dollar accounts). Because using this account will only give you the privilege to cash out in dollars.
Which means you'll still need to exchange the dollar cash for naira. But with this method, you'll cash out in Naira instantly.
The thing is I've written a report (eBook) on this on how you can set it up yourself following my step by step guide.
However, it going to cost you a little fee, you can check it out HERE. These are part of what I use in maintaining and running this site.
Also, I'm trying to avoid the situation were such opportunity will be abused, we know the situation of things in Nigeria.
And I'm sure we wouldn't want PayPal to reverse their generosity because this is done in 100 percent transparency.
Tips before Creating Your Verify PayPal account That Receives Funds in Nigeria
I know there are various means on how to create a PayPal account that receives funds in Nigeria. However, you should know some certain things beforehand that might cost you in the long run.
I'll list them below:
Your PayPal account will be re-verify once you hit a certain milestone of sending payment out
So make sure your names on your PayPal account is the same as the one on your Nigeria bank statement of account
The same thing goes for the address.
Your new account may go under review if a huge amount of money enters when it's still fresh.
Don't play smart with PayPal you could lose your money.
Once everything is checked you can enjoy doing business with PayPal.
The image below was when I was notified to confirm my identity by PayPal after I reached a certain milestone of sending out payment.
I did by sending my Nigeria address, Passport, Statement of account and my Nigeria phone number, I didn't lie about my address or identity and my account was re-verify and the milestone was lifted.
If you, however, used a different country location as your address and fake number I don't know how you're going to verify your account.
Let's just hope that won't happen. But if you keep using your PayPal for transactions, that is, sending and receiving payment, you're just to hit the milestone.
There's a particular milestone for a certain amount of transaction, once you hit it you're going to need to verify your identity.
So, that's it on how to withdraw PayPal funds to your Nigeria bank account, any thoughts on this? Please use the comment box. I'm right here with you.
The FAQ on PayPal in Nigeria